Welcome to the site!
*Click "Episodes" for all podcasts.
*Then scroll this page - there's a lot of good stuff below...
If you listen to the show "I Built an Amp" from 3/3/19, it suggests you watch the video on the website to see the amp. Well, here it is:
The Rock School Radio Show swept the 2017 International Communicator Awards (Think radio Emmy). We sbmitted the show, "
Michael Jackson and the ATV Catalog
." The piece took the gold statue in the long form radio, production and news writing categories. I guess we hit a nerve. We'll try to keep puuting out award-wining shows and do it again next year.
Read All About It!
In November, 2017, I gave my yearly campus-wide Fanfare lecture on music. This time around the title was "Eight to the Bar: American Music During WWII." It was a LOT of research and a lot of fun to perform. And! For once, my 87-year-old-father understood all the music!
Listen to the lecture here.
If you're interested, Bill Robison and I played music as an opening act. What to hear it?
Click here
.
Unbelievable. I have been doing this show ten years with four different co-hosts. On 4/9/17, Rock School aired its 520th show. My wife, the fourth co-host, and I threw a party and brought back the other three co-hosts. We talked about what music might be like over the next ten years. Will we still be doing the show when we reach the 1040th episode? We'll see. Listen to the ten anniversary show here:
Show 520: Music in 10 Years
In April of 2017, I released by second full-length album titled, "One Hell of a Story." My wife and I wrote most of the songs. I wrote the rest. I played every instrument and sang lead on every song. My wife and I sang back up. Dave Pericone mixed most of the songs. I mixed the rest and mastered them all. Want it? It's free. Click here:
OneHellofaStory.com
My wife and I are starting a Christmas tradition of writing and releasing Christmas songs. December of 2016 was the first year we actually put out a CD. Plus, the song "Christmas in the Greatest Place on Earth" got some nationwide airplay. Go figure. In 2017, we hope to put out a full album. For now, you can have last year's EP for free. Click here:
BurnsChristmas.com
In 2016, my university-wide music lecture was titled "Making the Presidency Rock Again - The Successes and Epic Failures of Campaign Theme Songs." It was a big hit with a mock election and great crowd participation. The boos at the beginning were because I wore a Trump, then a Hillary t-shirt. Finally - a Keith Richards for President t-shirt. Cheers! Enjoy.
Click here
to hear it.
Although it doesn't deal specifically with music, I was asked to participate on a panel to discuss Fake News, its impact on students, its impact on society and what needs to be done about it. If you're interested, here's the audio from the presentation. I'm the first respondent to speak. You should be alble to pick me out pretty quickly.
Click here
.
For the third time in our nine-year career, The Rock School radio show has been awarded the International Communicator Award top prize in long form radio broadcast. We received the gold trophy for my interview with Ben Stein. That's me looking therough the statue. It's lovingly called "the shoehorn." Would you like to hear it? You would? OK - then
click here
.
The interview with Ben Stein was set up by Mike Visser of
The Director's Chair Productions
in Canada. I sent him the questions and he asked them of Ben and sent me the audio. What I didn't know is that he videotaped them as well. And yes, that is the real Ben Stein doing the intro to the Rock School show, saying my name. Cool.
Click here
for Ben answering one my questions about Elvis Presley.
During the week of 11/7/16. Rock School aired its 500th show. There have been four co-hosts over nine years. I'm now broadcasting out of my home studio and looking forward to show 520. That makes ten years without ever running a rerun or missing a week of broadcast. Never.
Click here
to hear the 500th show, all about Top 500 lists.
On Thursday April 14, Rock School aired it's 469th episode. That means we're now nine years old. Go figure. Who knew that was that much music stuff to talk about? The topic was "The Hard Rock Cafe" and you can hear the Podcast
here
or stream the show with the music in tact
here
. The next anniversary will be 520 - ten years. See you then.
You can always get Rock School Podcasts by clicking on the Episodes link above or by searching "Rock School KSLU" on iTuines but the music is chopped out. Why? It's because if we left it in - we'd need to pay a distribution license. But! If you want to stream the shows with the music in tact - head to the
PRX Network Rock School
page. You can do it there.
How about a free album? My album
Rock and Roll Loser
is available right now...and it's free. Click to go to
Rock and Roll Loser.com
to either stream or download the album. As of 4/12/16 - I'm working with Dave Pericone mixing and mastering my second album. Look for it here soon.
On March 10, 2016, I delivered a lecture as part of a rather large grant procured by the Southeastern Louisiana University library to celebrate "Latino Americans: 500 Years of History." My portion of the grant was titled "Chicano Rock: The Sound of East LA." You'll be amazed how much influence the area had on early rock music.
Click here
to listen.
This is a lecture titled The Devil is in the Lyrics, a discussion of people's fears of Satan and music going all the way back to classical music through the Blues, selling your soul at the Crossroads, up through the odd backmasking scare of the 1980s - with lots of examples, including Stairway to Heaven.
Click here
to listen.
So, what do you believe the lyrics to American Pie mean? No one is 100 percent sure except for Don Mclean. Oh, sure, he's released a few clues and hints but no overriding note for note deconstruction. in this lecture, I go through the song line by line and tell you what I think it means - specifically the Father, Son and Holy Ghost.
Click Here
to Listen.
Is Paul McCartney dead? Did he die driving away from Abbey Road studios in a fit of rage running into an Egg tuck? Did the Beatles replace him with a look allive named William Campbell? Are there clues on the albums, in the music, backwards in the lyrics? Have a listen and you tell me.
Click here
to listen.
Check out my interview with author James Campion on his book, "Shout It Out Loud: The Story of Kiss's Destroyer and the Making of an American Icon." You can grab the Podcast
here
. To stream the show with the music in place, try
here
. If you'd like to hear the entire interview before all the editing (over an hour of content!) click
here
. To visit James Campion's website, click
here
.
And...you can click on the book to buy it. Enjoy!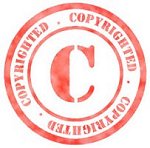 Please listen to my latest University-wide Fanfare lecture in Music Copyright infringement titled, "Copyrights and Copywrongs." Stream it
here
. The lecture discusses, copyright law, how you can copyright a song and plays a TON of music clips from past cases. Did Pharrell really rip off Marvin Gaye? While you're at it, enjoy some of the music Bill Robison and I played in the pre-show:
Here
,
Here
, and
Here
.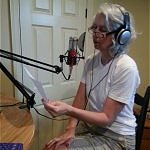 My wife Tammy is the new (and last) co-host of the Rock School Radio Show. She lives with me and the new Rock School studio is in my house so there's no way she can quit. Tammy has a good number of years of radio in her past so she knows the ropes and to be honest - she's come up with more topics than I have. Plus - how often do you get to go to work with your wife?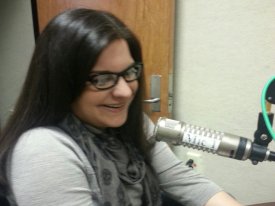 Thank you to Monique Gregiore. She'll be leaving the show after the August 16th episode. She was a great partner in the studio and a life saver when I needed one. Good luck with your new position and new baby. I hope you'll keep listening and texting me suggestions. Thanks more than you'll know.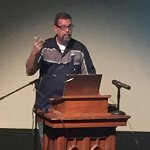 On April 1, 2015 - Joe Burns gave his university lecture, "Is Streaming the Future of Music?" If you were unable to hear it,
click this link
to stream the MP3 audio. Is it ironic that you're streaming the audio of a lecture asking if streaming is the future of music?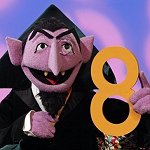 Another milestone. On March 2 and March 5, 2015, Rock School aired its 416th show. Do the math. That's eight years on the air. Eight years without ever having missed a week and always running a new show. Eight years without ever having aired a rerun. The show topic was "Literary References in Rock." See the
Episodes
page for the podcast.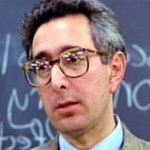 Big Thanks to Rock School listener Mike Visser out of the Great White North. Mike owns the studio
http://www.directorschaircalgary.com/
and is a friend of Ben Stein. When Ben was in his studio, he had him recreate his famous attendance call from Ferris Bueller's Day Off putting my name at the end.
Here it is
. It'll become the new introduction to the Rock School radio show. Enjoy!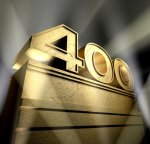 On December 11th and 14th, Rock School aired its 400th radio show. The topic was Spotify. (
listen to it here
) That's 400 shows through three co-hosts, three hurricanes, one birth, two adoptions, two bouts of the flu, having never missed a week, and never repeating a show. Here's to 500. Stay tuned and thanks for listening. -Joe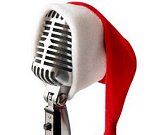 Listen to Joe Burns' Christmas Lecture
In October of 2014, Joe's annual Fanfare lecture on the campus of Southeastern Louisiana University was on the history and trivia of Christmas Carols. He also threw in the background of four Christmas television specials for good measure. Click above to hear it.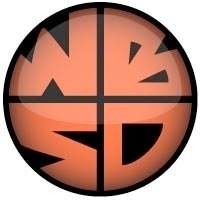 Our Affiliate WBSD, Burlington, WI did an hour long interview with Joe Burns. It covers both the show and a lot of Joe's history in radio. To hear the interview as it aired in Wisconsin,
click this link
. Enjoy.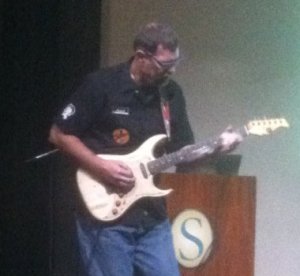 On Tuesday, April 15, 2014, Joe Burns delivered the lecture "The History of the Electric Guitar" on the campus of Southeastern Louisiana University. Then he and Dr. Bill Robison jammed like rock stars. To hear it -
click here
.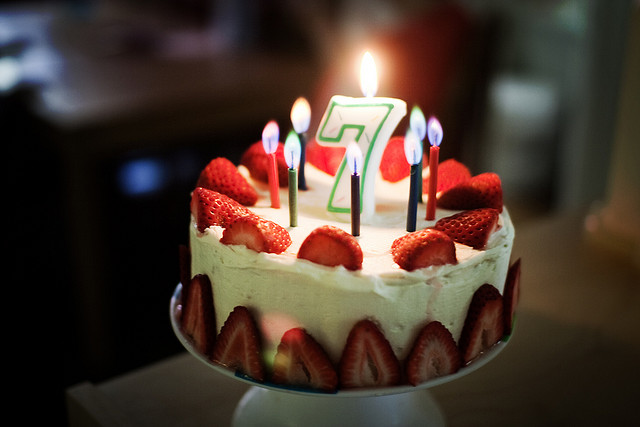 Rock School just turned seven.
On April 6th, 2014, we broadcast our 364th show without ever running a repeat, doubling a topic or taking a week off. We've worked through hurricanes, sickness and broken equipment just to bring you every bit of rock trivia we can.
To hear the 7th anniversary show, see the
Episodes
page.
---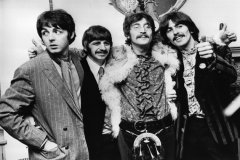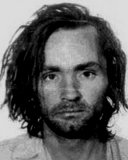 Click here
to listen to Joe Burns' Fanfare lecture "Helter Skelter: Charles Manson, The Beatles and the Summer of '69" given October 9, 2013 in Pottle Hall on the campus of Southeastern Louisiana University.
The file is quite large so you might want to right click and download it first before playing it, or just click it and see if it'll steam. You might get lucky and play it right through.

Click here
to hear Joe Burns' presentation "What Makes a Song a Hit" with special guests:
Father Cayet Mangiaracina - co-author of Hello Mary Lou
Paul Sanchez - Member of Cowboy Mouth
Dr. Randy Settoon - Song writer Member of RokBox
Dr. Al Dranguet - Saxophonist with Johnny Rivers, John Fred and others
Todd Delaney - General Manager and Music Director, KSLU Radio
Rock School just celebrated it's 300th show by inviting back our special guests Bill Robison and Dan McCarthy. Sorry, we don't have a photo of them. We do, however have a picture of the cupcakes Beth made and if you click on the picture it takes you to the podcast page where you'll get to download the show. That's good too, right?